A Thousand Stitches of Hope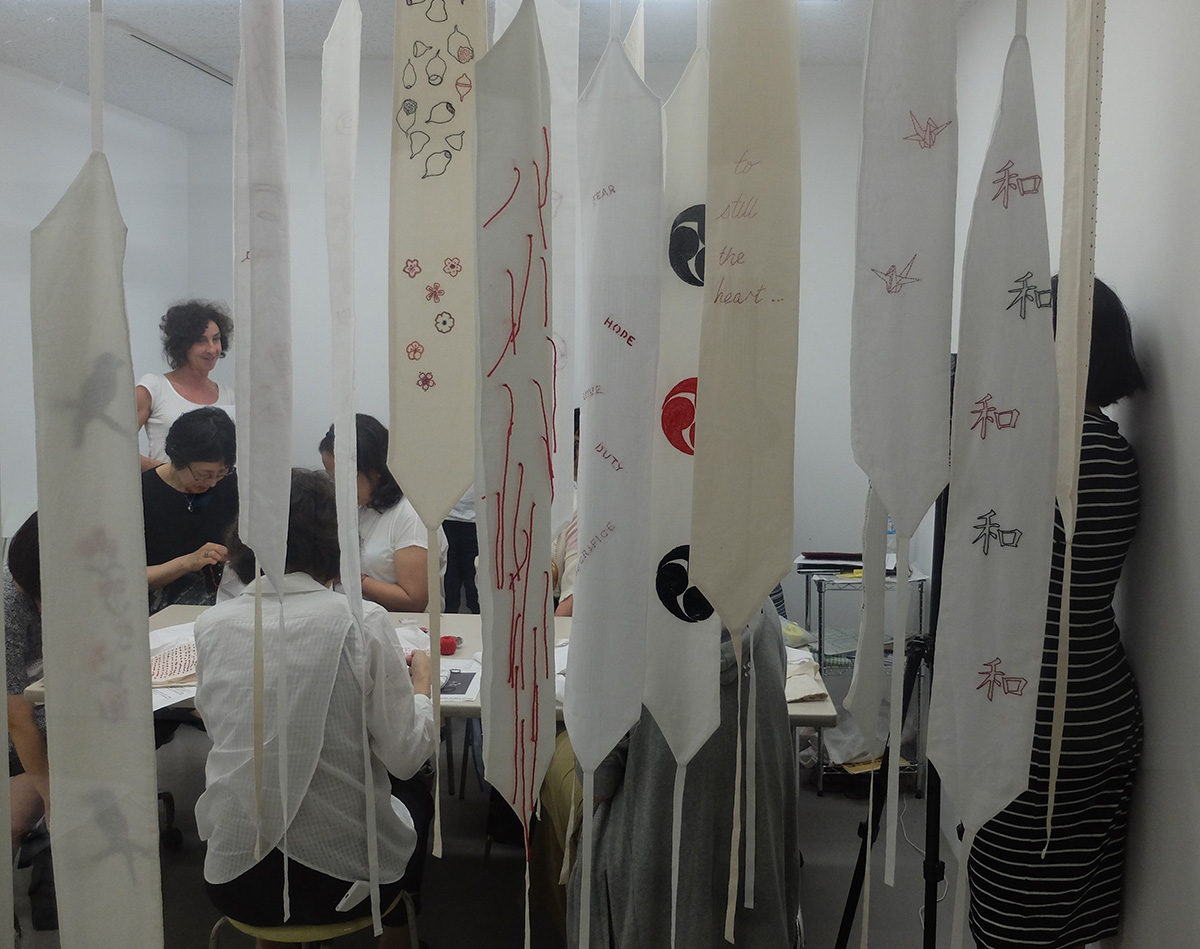 In 2016 Belgiorno was commissioned by the Mosman Art Gallery to create an artwork commemorating 75 years since three Japanese midget submarines carried out a surprise attack on Sydney Harbour in May 1942.
Titled A Thousand Stitches of Hope, Belgiorno worked with hundreds of Japanese and Australian women to embroider 75 senninbari belts in response to our joint history. The communal act of stitching and talking, acknowledging past deeds and expelling anger, sorrow and shame was incredibly moving for many participants.

The 75 beautifully embroidered senninbari belts, once cultural relics associated with war and shame, have become expressions of hope for continued peace.

The work was exhibited by Mosman Art Gallery in Tokkotai: Contemporary Japanese and Australian Artists on War and the Battle of Sydney Harbour.

As a symbol of reconciliation, the work will be exhibited at Cowra Regional Gallery in August 2019 in the exhibition From Guns to Gardens, commemorating 75 years since the Cowra Breakout.
Media
---
Reviews
"An exemplary exhibition, a distinctive local story in a dramatic local heritage site with outstanding collaborative artworks on themes of national and international significance." Dr Peter Emmett, ArtsHub
Radio Interviews